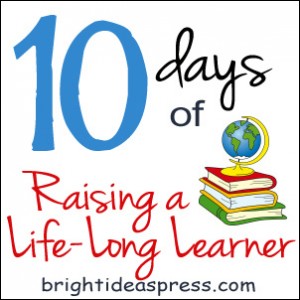 With so many different methodologies of homeschooling touted by every book, magazine, and workshop speaker, is there any educational process that works for virtually all homeschoolers? Yes: and I call it WowBooking!
Got creative kids? Make WowBooks. Got pencil resistant kids? Create WowBooks. Got kids mad about horses or sports? Yup, WowBook it. Want to get away from the same old book or history reports? I'm here to tell you—WowBooks are the answer. Teens need a new challenge? Repeat after me: WowBooks.

WowBooks, Journals, scrapbooks, Lapbooks™, notebooks, copybooks, diaries, (or whatever you want to call them) is the ultimate collection for learning experiences. Textbook families can use these to bring more active learning to traditional studies. Unit study fans find them useful for tying all the pieces together. Notebooks are an important part of the Charlotte Mason method. The Classical Approach relies heavily on notebooks as does the Principle Approach. Even the hands-on crowd likes to have something to show for the work they did. WowBooking is truly one process universally useful to the homeschool community.
But even more important than the ability to record homeschool experiences is the fact that
WowBooking is a tool that grows with you, creating a habit of lifelong learning.
Now, what exactly is a WowBook? It's a term my friend Terri Camp and I coined years ago to describe "any container that holds the summary of a study." And the act of WowBooking "consists of recording and organizing what one is learning in a permanent and attractive way."
This chronicling and presenting information is a hands–on process that I call active learning. The expression "What you perform – you remember" is a truth that parents and teachers have known for years.
Putting together a WowBook is an effective, hands-on method of documenting
research, hobbies, field trips, books read, and so much more!
Whether one is learning about one's self (diaries), history, hobbies, the Lord God (Bible studies, prayer journals), or any of a zillion other topics–WowBooks provide an exciting and permanent activity and record.
Let me cast a vision for bringing an active style of creative record keeping into your homeschool. Do you have a child who hates to write or perhaps one who disdains arts-and-crafts? WowBooks can work well even for pencil-resistant kids. Plus, by adding pictures, postcards, journaling, timeline figures, artwork, origami, photos, etc. the project becomes a rewarding experience for anyone. Variety is the key to successful WowBooks. Each family, and each person within the family, can find their own perfect fit.

Over the next few post I'm going to show you more photos and walk you through several awesome WowBook projects both to: get your creative juices going and to show your students. After all, if we want our kids to try something new, it's best if they buy into the idea, right? Some will want to create WowBooks similar to what they see here; others will just take the general idea and run with it. And yes, there will be a few who determine it's not for them. Don't give up. Based on personal experience, I will give you tips for capturing the interest of reluctant students. So tomorrow check back in for a practical and purposeful post.  "WowBooks Part 2."
Be sure to visit these brilliant women during our 10 days adventure between November 7th-18th! I love these ladies and we know you will too.

10 days of Character Studies | Confessions of a Homeschooler
10 days of Christmas Countdown Ideas | Milk & Cookies
10 days of Creative Writing | Chocolate on My Cranium
10 days of Crockpot Meals | The Happy Housewife
10 Days to a Godly Marriage | Women Living Well
10 Days of Growing Leaders | Mom's Mustard Seeds
10 Days of Homeschooling High School | Weird Unsocialized Homeschoolers
10 days of I Wish I Had Known | Fruit in Season
10 days of Keeping Your Marbles | The Tie That Binds Us
10 days of Kid-friendly Food | Planner Perfect
10 Days of Language Arts Lesson Planning | Jimmie's Collage
10 Days of Apps | Daze of Adventure
10 Days of a Mason Jar Christmas | Cajun Joie de Vivre
10 Days of More JESUS in Christmas | Preschoolers and Peace
10 Days to a Peaceful Home | Raising Arrows
10 Days of Raising a Life-Long-Learner | Bright Ideas Press
10 days of Science with Math | Blog, She Wrote
10 days of Teaching Values | Our Journey Westward
10 days of Winning your Child's Heart | I Take Joy