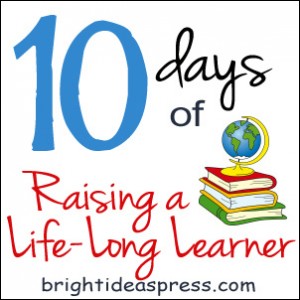 I prefer to think of learning styles as learning preferences. Some people have strong preferences in how they assimilate information. Others find a combination of styles work best for them and a few may actually have little preference. It is smart to consider their styles as you teach (or you may pay the consequences in unhappy, disinterested kiddos).
As students learn, they need a way to organize their thoughts and then explain what they have learned. This is where WowBooks really shine! Using your students learning preferences (and their input) help them to present their new knowledge in a manner they enjoy.
As they become experienced with creating WowBooks, they will think of innovative ideas that work for them. Over time, they will become increasingly able to sort and organize information and then turn around and teach/show it to others. Yes! This is what we want: a wonderful skill for college, work, parenthood, and life in general!
Below is my summary on Learning Styles from information I received from Richard M. Felder and Barbara A. Soloman's site on Learning Styles and Strategies.
Auditory Learners learn best by listening and speaking. They enjoy:
interviewing
debating
oral reports
discussions
Silly Old Bear – great for auditory learners and non-writers. In this project, the child picked out the most important elements of the story and found items to represent them. She was then able to retell the story, using these as reminders. (Although this project, done using an Altoid tin, highlights a young student's oral report, this same idea can be used for all ages.) Think outside the box tin!
Visual Learners are able to recall what they see and prefer written instructions. They are sight readers who prefer reading silently, learn by observing, and enjoy working with the following:
computer graphics
maps, graphs, charts
cartoons, posters, diagrams
graphic organizers
text with a lot of pictures
Tree Book – this high school student enjoyed using photos and PowerPoint to catalog trees found in Delaware as part of her Biology course.
Tactile Learners learn best by touching. They benefit from directions that they write themselves and from using manipulatives.
Their favorites include:
drawing
playing board games
making dioramas
making models
Sea Shells – this collection was cataloged and described in a box that included index cards with info, maps, and actual examples hot glued into the box. Portable, simple, and Wow!
Kinesthetic Learners learn by touching/manipulating objects, but they also need to involve their whole body. They excel at:
making models
following instructions to make something
setting up experiments
Volcano – students who need to touch and be involved enjoy putting together projects that include models, folderbooks, samples, and reminder of a science experiments. Really? Totally Wow!
Global learners are spontaneous and do not like to be bored. Information should be presented in an interesting manner with appealing materials. Good options for them include:
writing stories
computer programs
games
group activities
Countries Pizza Book – Using information from The Ultimate Geography & Timeline Guide, this student created a quiz and added flaps and pop-ups for extra fun.
Analytic Learners are both logical and detailed. They need to plan and organize their work. They prefer:
information presented in sequential steps
lessons that are structured and teacher-directed
clearly defined requirements and goals
Delaware State Folderbook – this student used an outline map from WonderMaps and then filled in state forms (found on-line), and included postcards and brochures of places visited to create a comprehensive overview of his state.
In the next (and last) post on WowBooks, I will give you ideas for Bible, science, and history projects. Including my very favorite WowBook ever!! Hint, my son Tyler made it when he was 13 and we were studying Ancient Civilizations! Don't miss it!
Be sure to visit these brilliant women during our 10 days adventure between November 7th-18th! I love these ladies and I
know you will too.

10 days of Character Studies | Confessions of a Homeschooler
10 days of Christmas Countdown Ideas | Milk & Cookies
10 days of Creative Writing | Chocolate on My Cranium
10 days of Crockpot Meals | The Happy Housewife
10 Days to a Godly Marriage | Women Living Well
10 Days of Growing Leaders | Mom's Mustard Seeds
10 Days of Homeschooling High School | Weird Unsocialized Homeschoolers
10 days of I Wish I Had Known | Fruit in Season
10 days of Keeping Your Marbles | The Tie That Binds Us
10 days of Kid-friendly Food | Planner Perfect
10 Days of Language Arts Lesson Planning | Jimmie's Collage
10 Days of Apps | Daze of Adventure
10 Days of a Mason Jar Christmas | Cajun Joie de Vivre
10 Days of More JESUS in Christmas | Preschoolers and Peace
10 Days to a Peaceful Home | Raising Arrows
10 Days of Raising a Life-Long-Learner | Bright Ideas Press
10 days of Science with Math | Blog, She Wrote
10 days of Teaching Values | Our Journey Westward
10 days of Winning your Child's Heart | I Take Joy